Analytics Configuration & Audit
Poor quality data undermines all other aspects of the analytics lifecycle. Any changes to your website have the potential to affect the web analytics data collected.
There are such huge number of components that influence your Google Analytics data, it is unavoidable that after some time data quality will weaken and with it the reliability of the reports and analysis produced. Also, as the information quality falls so does the validity of decisions dependent on it.
A Google Analytics Audit, is an in-depth review of your Google Analytics configuration and website tagging that will answer the following questions:
An audit will review all your Google Analytics and Google Tag Manager configuration and verify that all the tagged website interactions are being correctly tracked.
Where this is not the case it will recommend the action needed to fix these issues.
We are passionate about Analytics configuration and Audit, but we are also passionate about our clients and propelling a complicated and often outlandish system upon them is certainly not the way to get the most out of this insightful information. We deal with all the complications and pass on the results to you in a simple and clear manner, enabling you to digest the information rather than get swamped by it. Some of the features that we find useful within analytics are:
Contact us today and take your business to the next level!
Talk to us about your next Big Idea!
We structure and create bespoke versatile applications from our Mohali office. From interior staff applications to marketed shopper applications, we have what it takes and experience to convey amazing and connecting mobile applications.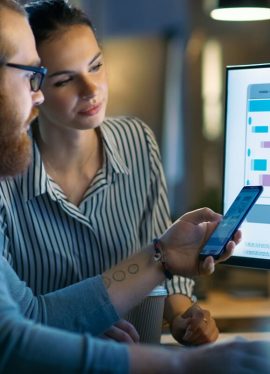 For people at SoftelliGenZ, every problem is a new challenge to be conquered.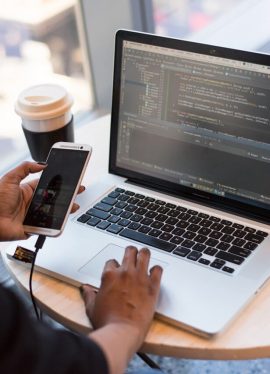 We work with clockwork precision which enables us to deliver work on time.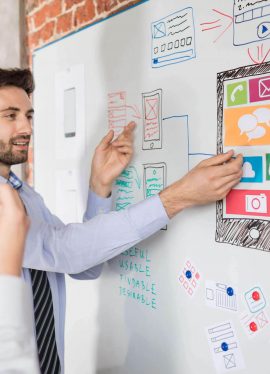 We help our clients gain maximum value with the right choice of technology.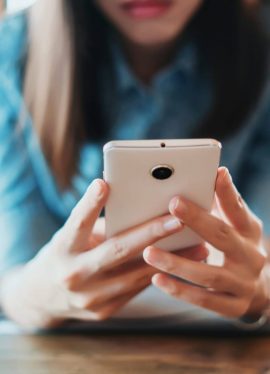 Old ways do not work, new ones must be invented or innovated.