GTM is an easy and efficient way of implementing snippets of code for your website instantly with version control. Essentially this means that your website will not be at risk from the accidental removal of essential code.
What is Google Tag Manager?
Google Tag Manager (GTM) is a free Tag Management System which allows you to manage tags on your website, iOS, Android app, or AMP site, all from your web browser. Over 70+ tags can be added using Google Tag Manager with just a few clicks, including Google Analytics, Google Optimize, AdWords Conversion Tracking.
Tags are small pieces of code you add to your website or mobile app, typically to add tracking such as Google's Universal Analytics, Google Optimize or AdWords Conversion Tracking. Google Universal Analytics allows you to measure a website or apps performance. AdWords Remarketing Tags allow you track the performance of Google's paid search channel and target users with ads after they have visited the website.
Why Use Google Tag Manager?
Using Google Tag Manager saves time, resources and costs. It reduces developer reliance, shrinks analytics implementation timelines and allows you to deploy more advanced analytics tracking methods from your browser without touching any site code. Without Tag Manager, even a small change to a Tag requires a developer to modify the tracking code on your HTML pages. This is both expensive and time consuming.
SoftelliGenZ can set up and install Google Tag Manager for WordPress websites or any other platform. We have Google Tag Manager and Analytics Consultants who can provide on-site training and step-by-step guides which will aid you in using this increasingly valuable free tool. Contact us today and let's take your business to the next level.
Talk to us about your next Big Idea!
We structure and create bespoke versatile applications from our Mohali office. From interior staff applications to marketed shopper applications, we have what it takes and experience to convey amazing and connecting mobile applications.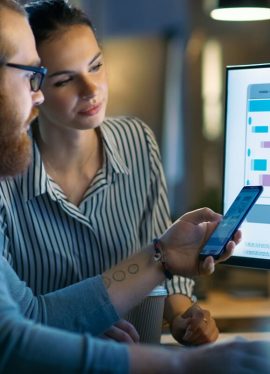 For people at SoftelliGenZ, every problem is a new challenge to be conquered.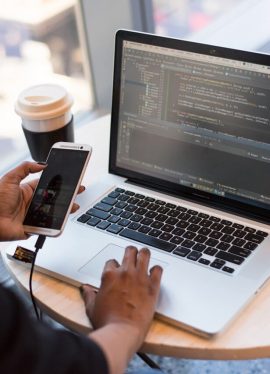 We work with clockwork precision which enables us to deliver work on time.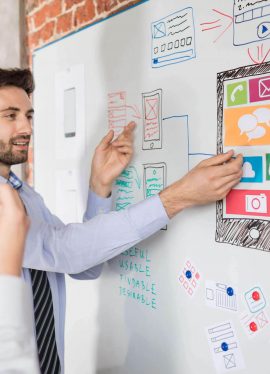 We help our clients gain maximum value with the right choice of technology.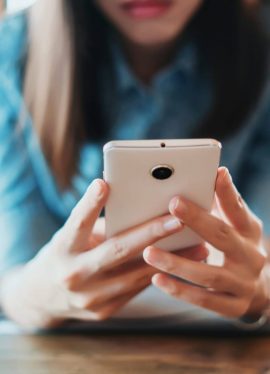 Old ways do not work, new ones must be invented or innovated.