Need to generate awareness about your brand, product or service? We'll develop aApp advertising strategy aimed to meet KPIs and your targets.
SoftelliGenZ can help you monetize your software and offer you new revenue streams. To optimize your user interaction and ensure optimal install ratio, each potential install is analyzed before being processed to make sure the most suitable offer is displayed to the end user.
We allow you to accurately monitor the progress of your campaign with in-depth real-time, reports. You worked hard publishing the software; let us bring it to your customers.
We treat your business like it's our own. SoftelliGenZ is a recognized digital advertising leader and one-of-a-kind performance marketing exchange focused on driving new customers or users for our advertisers on a Cost-Per-Action (CPA), Cost-Per-Lead (CPL), Cost-Per-Engagement (CPE), Cost-Per-Install (CPI), Cost-Per-Sale (CPS) and Cost-Per-Click (CPC) pricing model. We specialize in generating consistent, quality customer acquisitions at high volumes through exclusive affiliate channels on native, mobile, social, email, contextual and search placements.
Facebook App-Install Advertising
In the same way as any other Facebook advertisement campaign we can utilize the advanced demographic and interests targeting. We would agree on what images and copy are used to promote your app and the advertisements would then be shown on mobile. We can specify devices and/or operating systems for the ads to show on.
Facebook is the biggest social network; therefore, it has the most volume of advertising reach and engagement. If you want to find out quickly how well your app resonates with an audience Facebook is the first choice.
Twitter App-Install Advertising
Twitter allow advertisers to create 'Cards' which are comparable to what Facebook advertisements look like. There is a text in the tweet, an image and a call to action button.
Twitter's advertising platform is fast growing but still in its infancy. In our experience the cost per install one can achieve are like Facebook however the volume of engagement is around 10-20% of Facebook.
Google App-Install Advertising
We can run advertising across Google's Search and Display network, as well across YouTube.
With their Search network, we would bid on people searching for various terms, for example "best Food apps 2017". With the Display network, we would choose websites or other apps that are relevant to your target audience and show adverts which have a call to action to install.
YouTube is the 2nd biggest search engine in the world therefore promoting your app to users can be a great opportunity. Here, showing advertising with links to the appropriate app store isn't possible but if you have some engaging video content, advertising on YouTube can increase awareness of your app and provide another touch point for potential customers to see your app.
Talk to us about your next Big Idea!
We structure and create bespoke versatile applications from our Mohali office. From interior staff applications to marketed shopper applications, we have what it takes and experience to convey amazing and connecting mobile applications.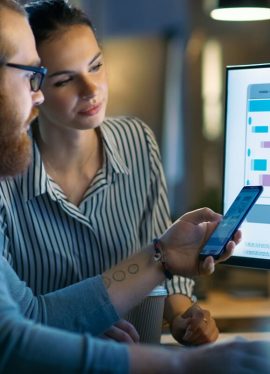 For people at SoftelliGenZ, every problem is a new challenge to be conquered.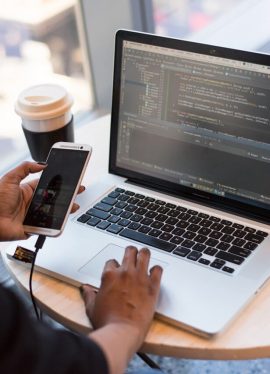 We work with clockwork precision which enables us to deliver work on time.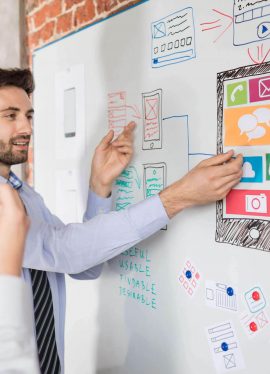 We help our clients gain maximum value with the right choice of technology.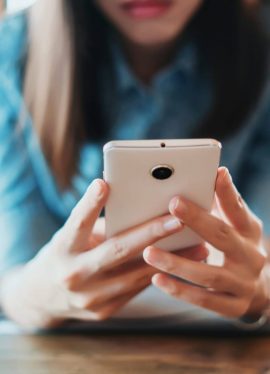 Old ways do not work, new ones must be invented or innovated.